Bios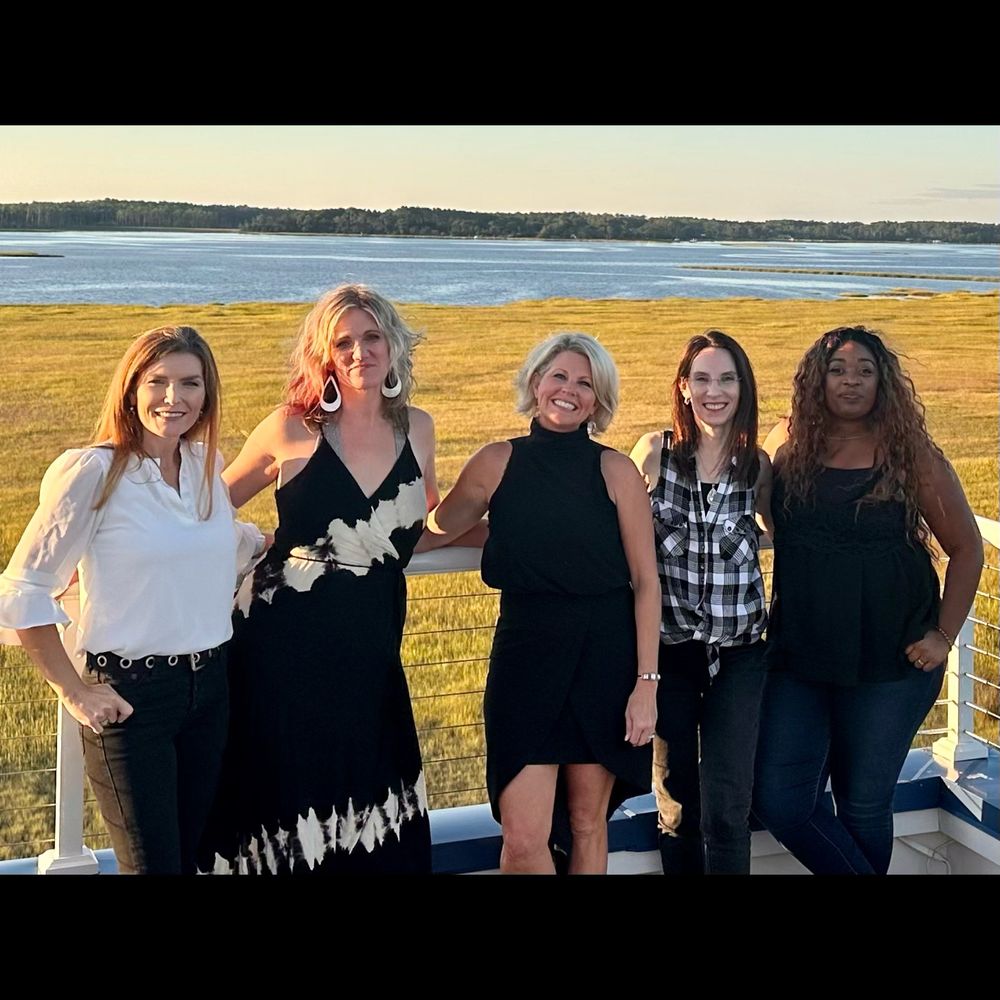 Riggsbee Road is an all-female country and "new" grass band based in Raleigh, NC. Covering pop, country, and classic tunes with a big banjo sound and smooth vocal harmonies, this is one unique and powerful femme phenom.
Shelley Kelly, former lead singer with Huckleberry Blue, had a dream of creating an all-female project with a banjo signature and full three-part harmonies. Long-time friend and keyboardist Laura Schuchart signed on immediately with a similar vision. Next, Skye Pixton joined on banjo, bringing the third harmony and a fresh bluegrass twist, followed by two dynamo musicians -- Amy Hall on drums and Megan Maloney on bass. They are having a blast covering your favorite tunes in their unique style!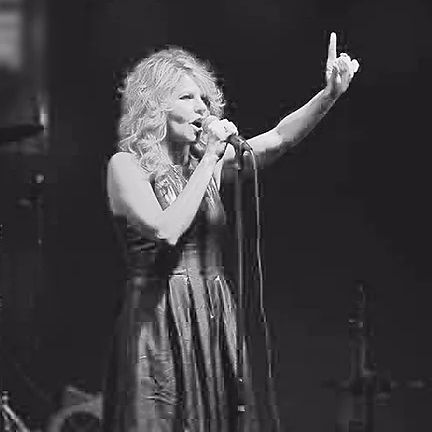 Shelley Kelly - Lead Vocal
Touring vocalist and songwriter Shelley Kelly is the visionary, founder, and lead singer of Riggsbee Road. From her early North Carolina beginnings as a church soloist (age 6!) to her college career with the NC State University Choir, Jazz Ensemble and Chamber Singers, Shelley has been performing and headlining for 30+ years. She delivers strong musical storylines, integrating powerful melodies with engaging stage presence. Most recently she was fan favorite as lead female vocalist in country band Huckleberry Blue, and has performed with many other musical groups in chart-topping country, pop, dance, beach, blues and classic rock genres. She performed as 'Faith Hill' in a Tim McGraw & Faith Hill tribute band along the east coast and central US. Shelley is the centerpiece vocal talent of Riggsbee Road, transfixing audiences with her dynamic vocal tones and compelling fans out of their seats to join the music.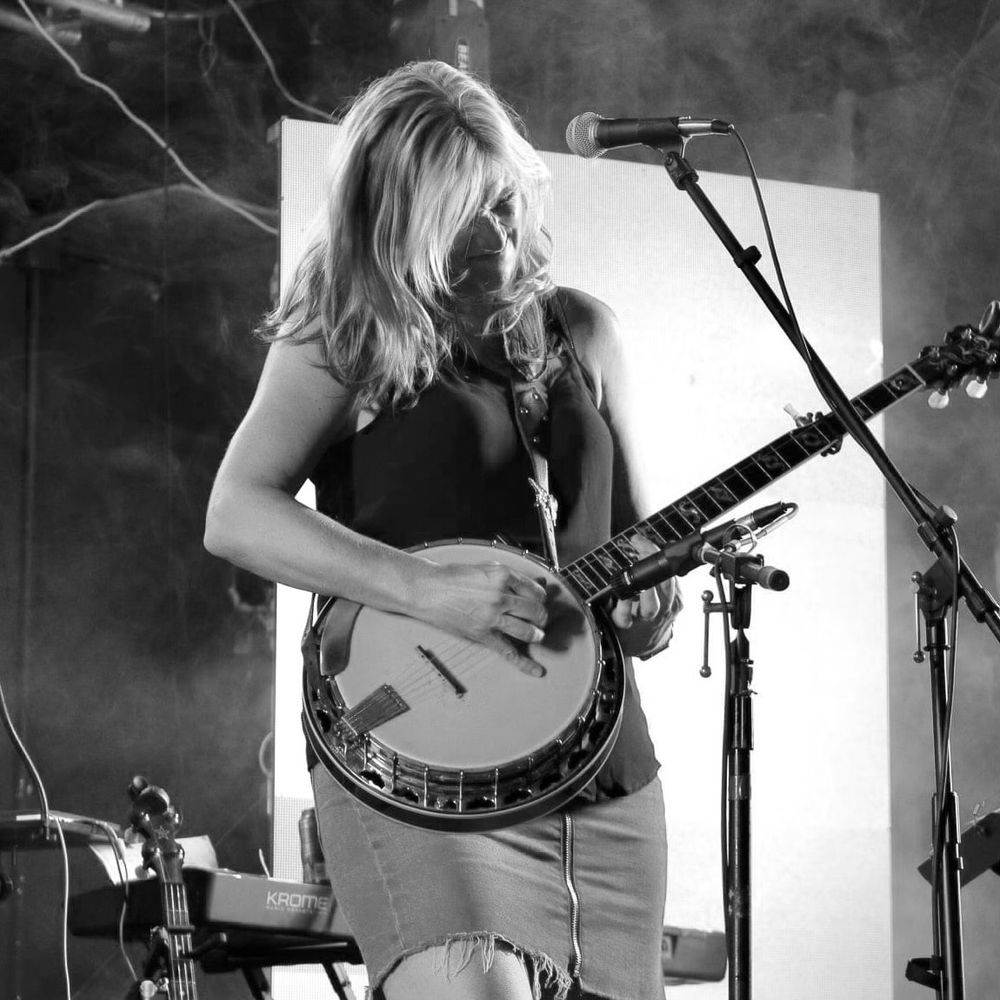 Skye Pixton - Banjo, Guitar, Vocals
Hailing from Portland, Oregon, Skye is a singer/songwriter spanning classical, folk, jazz, and bluegrass genres – defying classification. She has played with diverse musical groups including the eponymous Skye Pixton Band and has won multiple awards and honors for her songwriting across a 20+ year musical career. Since moving to North Carolina and taking up banjo, Skye has performed with bluegrass groups Carolina Sky, Pity the Unicorn, and The Wildwood Sirens. A gifted writer and musical collaborator, Skye artfully transforms country, pop and rock hits with the fresh banjo takes and new grass aesthetic Riggsbee Road is known for. Her unique ability to mix musical styles and find crossover themes keeps audiences captivated. Skye's raw vocal storytelling and bold banjo riffs are fan-making magic.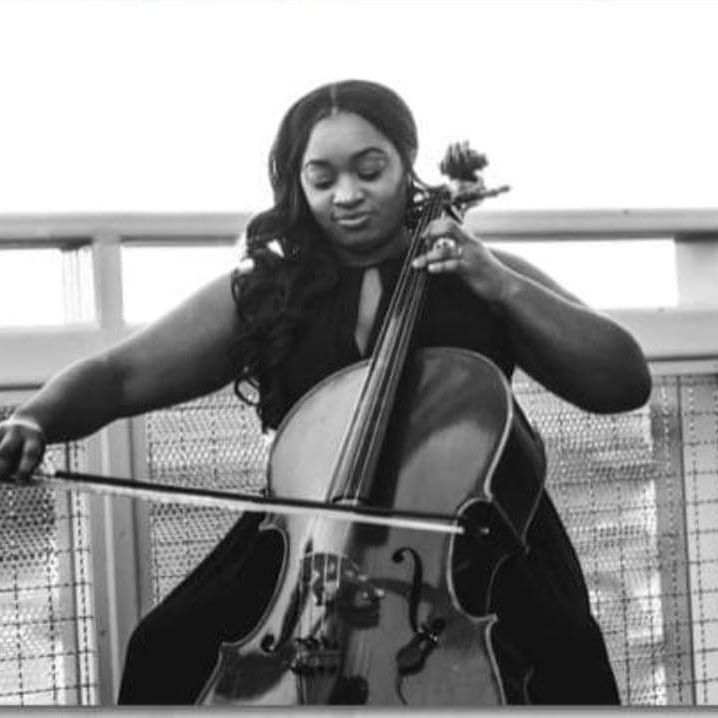 Megan Maloney – Bass guitar, Cello, String bass
Megan is a talented multi-instrumentalist from Durham, NC. She was classically trained on viola, guitar, and string bass at the Durham School of the Arts, then studied at Berklee College of Music majoring in viola and guitar performance. She is the bass guitarist, cellist and string bass player for Riggsbee Road, and her broad musical lines bring impressive depth to traditionally bluegrass and country sounds. Megan's 20-year professional music career is influenced by artists like Ella Fitzgerald, Itzhak Perlman, The Ramones, and Selena. She performs with a number of bands, ensembles and theater productions across genres— from Latin and rock to Brazilian and country. She has been featured in Guitar Girl magazine, and is lead guitarist for The Phoebes, showcasing her talent in soulful rock and blues. Her stage groove is effortless and thrilling!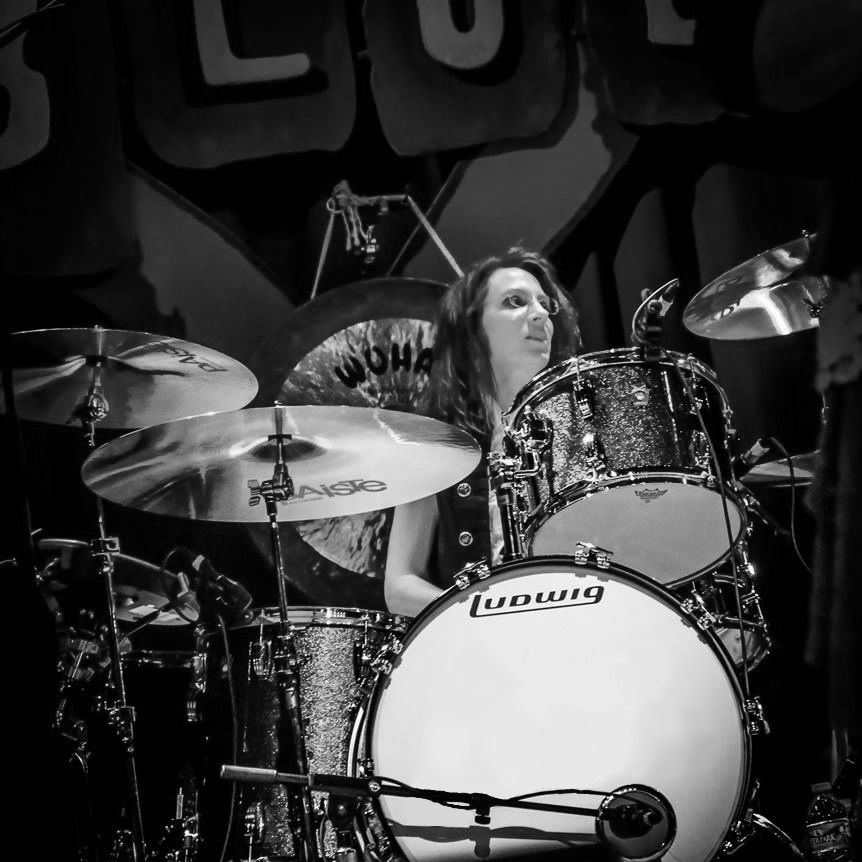 Amy Hall – Drums
Amy is an award-winning stage and studio drummer based in Raleigh, NC. With a professional music career spanning 30+ years, she is well-known for her contributions to Heart, Led Zeppelin, and Bad Company tribute bands, as well as her work with country-rock recording artists Johnny Orr, Rebel's Fox, and Steph Maguire. She has appeared in MODERN DRUMMER Magazine, DRUM! Magazine, DRUMHEAD Magazine, TOM TOM Magazine, and KICKS! Entertainment Guide. Amy has toured extensively, playing prestigious venues like House of Blues, The Fillmore, MadLife Stage & Studios, Rams Head, Jannus Live, The Ritz, The Bowery, Cat's Cradle, plus festivals and casinos up and down the east coast. Amy's passion for drumming is infectious, her precision percussion bringing Riggsbee Road its signature energy and danceability.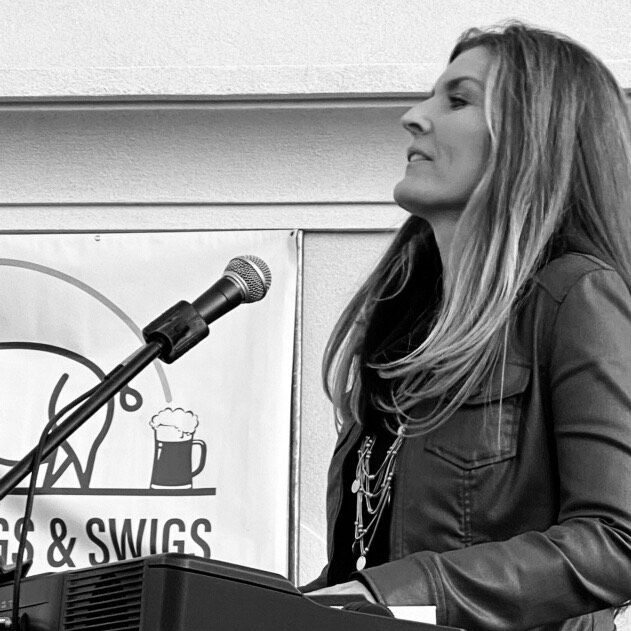 Laura Schuchart – Keyboard, Vocals
Virginia native with a harmony-inspired music obsession, Laura is an accomplished keyboardist and vocalist. Trained in classical and gospel modalities she also learned clarinet, bass clarinet, xylophone, and most recently ukulele –  never losing her first love for keys. Laura played in the church from an early age, then studied keyboard performance and music theory in college. She later taught piano lessons and for 20 years has performed for weddings and special events. Gifted with the ability to play by ear, she hears harmonies where none are written, and brings the smooth low vocal tones to Riggsbee Road's harmony-forward style.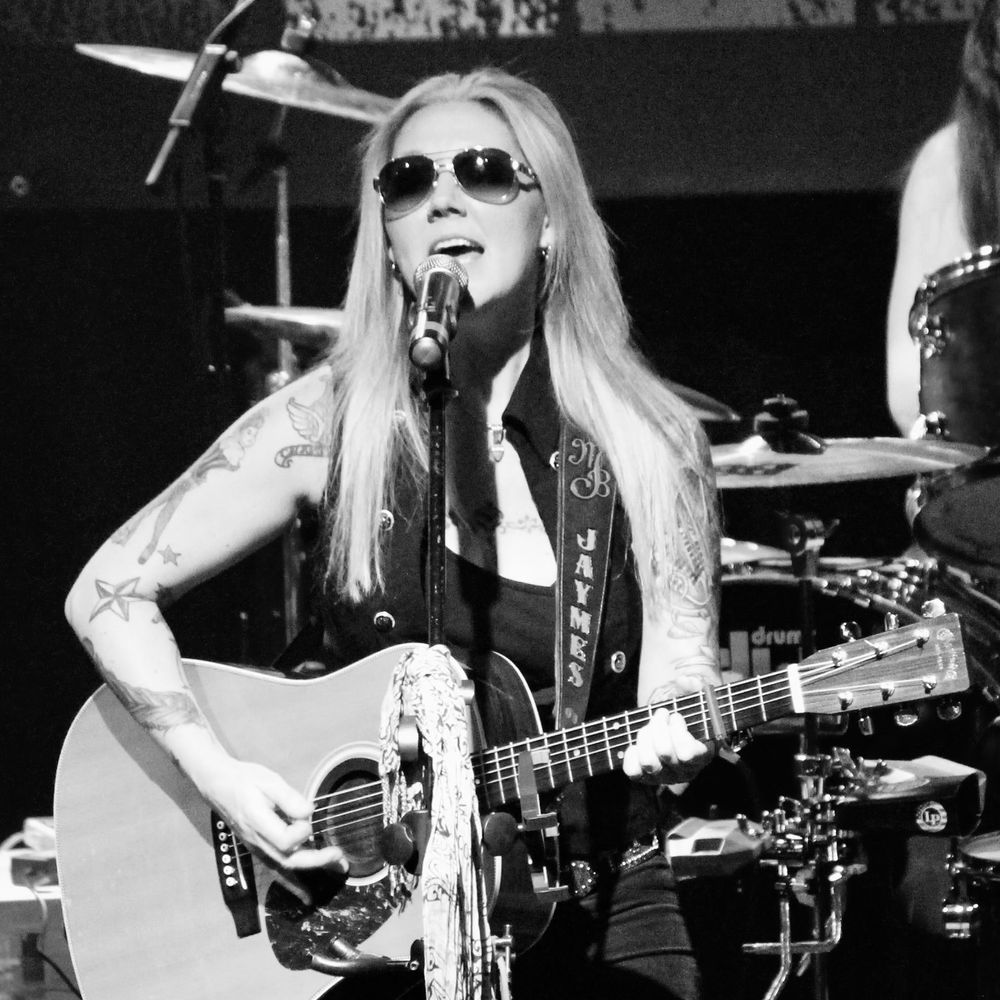 Monika Jaymes - Guitar, Vocals
North Carolina native Monika Jaymes is an accomplished singer-songwriter with a passion for southern rock, folk, and country. Having decades of experience with her own Monika Jaymes Band, her original songs can be found on most major streaming platforms. She's been nominated for two Carolina Music Awards and three Charlotte Music Awards, and has shared the stage with Nitty Gritty Dirt Band, Marshall Tucker Band, Parmalee, and Nantucket, to name a few. Monika joins Riggsbee Road as rhythm guitarist, bringing full fresh sounds to the band's signature new grass style.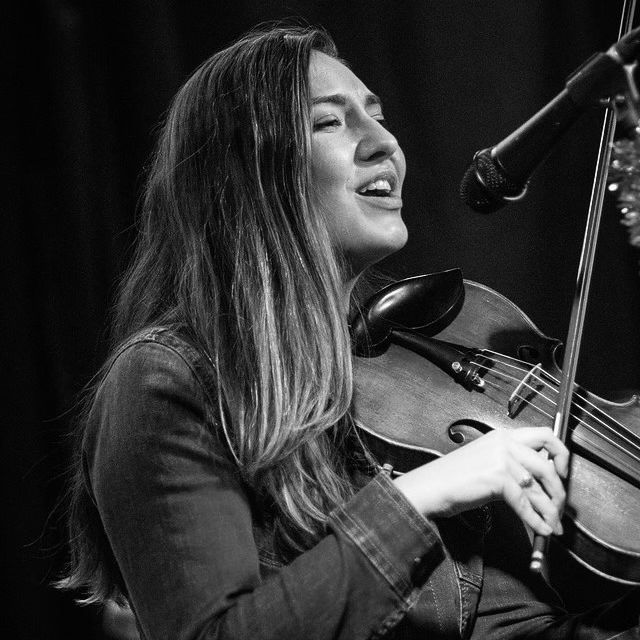 Sarah Hollis - Fiddle, Mandolin, Guitar, Banjo, Vocals
Hailing from Greenville, North Carolina, Sarah made her start playing bluegrass fiddle with her family band. A gifted musician, she studied voice and violin across many genres, graduating Eastern Carolina University with a degree in music education and violin performance. Her musical career includes country, bluegrass, and folk bands throughout the region. She currently teaches music to elementary students and performs fiddle and vocals with Wyldwood string band. She joins Riggsbee Road on fiddle, mandolin, guitar, and banjo, artfully merging country and new grass themes into unique string improvisations.